the prophet - louder: scantraxx yearmix 2015 (with da syndrome)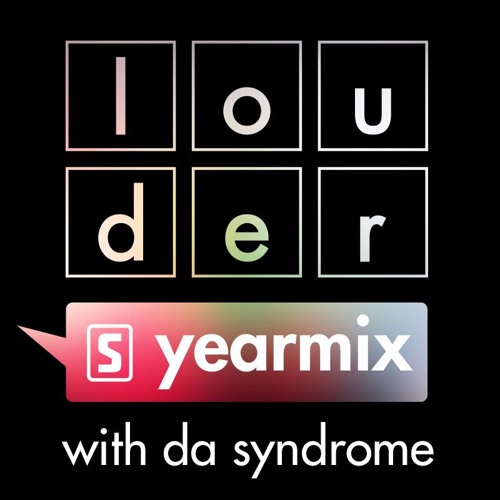 Цитата:



listeners of the louder generation! welcome to louder: the scantraxx 2015 yearmix by da syndrome and myself.

with this mix we're looking back at an incredible year; new names that signed to scantraxx such as devin wild, pherato, stephanie, malua and hard attakk, the best scantraxx hosting events, prestigious stages like qlimax, hard bass, defqon.1 and decibel, but most of all; lots of fun and lots of music by the best producers in the word.
tracklist:
00:00:00 | Intro
00:00:25 | energyzed - stay
00:03:44 | d-charged ft. kyrella - fly away
00:07:28 | waverider ft. pyke - code red
00:10:11 | bass modulators - oxygen
00:13:39 | atmozfears & audiotricz - reawakening
00:17:19 | sander van doorn & martin garrix & dvbbs - gold skies (adrenalize remix)
00:20:44 | noiseshock - musical space
00:23:56 | proto bytez - reality
00:28:00 | stephanie - dresspunk (festuca remix)
00:32:41 | devin wild - everlasting
00:36:28 | pherato - believe
00:39:34 | a-lusion - too close (electronic vibes remix)
00:41:39 | malua - brightness
00:45:16 | arkaine & sound rush - adventure
00:47:37 | pulsatorz - chords
00:52:28 | atmozfears & devin wild - nature's gasp
00:54:24 | the prophet - flute
00:56:51 | noisecontrollers & bass modulators - rocked up
01:00:32 | jinxed - rush on
01:04:06 | d-block & s-te-fan - higher
01:06:52 | the prophet - reverse bass
01:07:50 | atmozfears & david spekter - release (chill mix)
01:09:33 | atmozfears & david spekter - release (original mix)
01:12:34 | malua - ferocity
01:13:59 | adaro ft. danny scandal - for the street (regain remix)
01:18:00 | hard attakk - kountdown
01:21:18 | digital punk ft. mc nolz - supreme (official supremacy anthem 2015)
01:25:23 | alpha2 - let it go (digital punk remix)
01:29:24 | digital punk & frequencerz ft. mc nolz - we still don't give a f_ck
01:34:00 | endymion - sweet insanity
01:37:06 | e-force - disorder (ground zero anthem 2015)
01:40:21 | x-pander - chase me
01:43:33 | hard attakk - kaos is law
01:47:09 | ran-d & digital punk - survivors (e-force remix)
01:50:33 | atmozfears & sub zero project - madman
01:54:00 | alpha2 - fragments (x-pander remix)
01:56:33 | id - id (close the year with a smile)