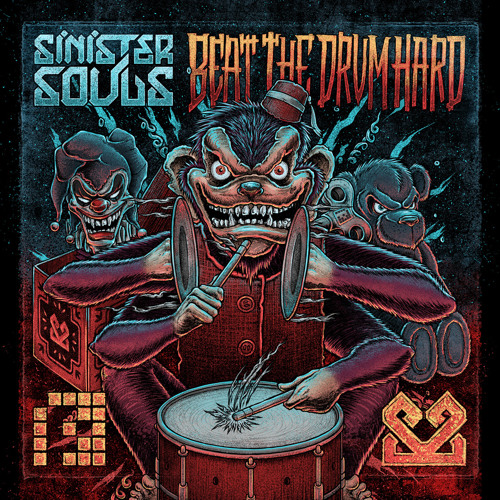 PRSPCT PDCST: 001 by Sinister Souls
Here is the 1st ever official PRSPCT Podcast. Expect plenty more of these to come in the future. For the 1st podcast Sinister Souls have compiled this massive mix in support of their debut album on PRSPCT + their European Tour.
Get in contact with
bookings@prspct.nl
if you want the Sinister Souls boys to play your town!
Tracklist:
01 Sinister Souls - Consumed by Light [Algorythm Dub]
02 Loki - Psych [Bad Taste]
03 Memtrix - Slipper [Breed 12 Inches Dub]
04 Black Sun Empire - Inpeak (Telekinesis remix) [BSE Dub]
05 GEIN & Counterstrike - Anarchy [Bad Chemistry]
06 Sinister Souls - Evasive [Algorythm Dub]
07 Telemetrik & Hyx - The Bane [BSE]
08 Sinister Souls & GEIN & Contrage - Parasite Bandit [PRSPCT Dub]
09 Counterstrike - Extreme Mutilation VIP [Human]
10 eRRe & Dub Elements - Pop Im [PRSPCT]
11 Sinister Souls - Let Me In [PRSPCT Dub]
12 Sinister Souls - Stattlecar Spectacula [PRSPCT Dub]
13 Dub Elements & Alexander Head - Go Party [PRSPCT]
14 Brainpain - Metal Hammer [EGO1ST]
15 Sinister Souls - Not Human [PRSPCT Dub]
16 Killsonic - Bloodlust [MTA]
17 Sinister Souls - Bird Boy [PRSPCT Dub]
18 Counterstrike & GEIN - Pentagram (Sinister Souls RMX) [Bad Chemistry]
19 Sinister Souls - Borderline VIP [Freebie]
20 Sinister Souls - In The Filth [S.C.U.M.]
21 Bratkilla - Oblivion [Dub]
22 Sinister Souls & Dub Elements - Diablo [PRSPCT Dub]
23 Sinister Souls & Fragz! - Order [Dub]
24 Wormskull - Nosebleed (Sinister Souls RMX) [PRSPCT Sub]
25 Sinister Souls & Counterstrike - Black Magic [PRSPCT Dub]
26 Dub Elements & Loop Stepwalker - Pressure [Dub]
27 Sinister Souls - Beat the Drum Hard [PRSPCT Dub]
28 Perfecta & Save the Rave - Pill U (Sinister Souls RMX) [MWM]
29 Sinister Souls & Pythius - White Noise [Dub]
30 Rawthang - Beautiful Morning [GEIN bootleg]
31 DJ Hidden - Dying Star [Hidden Tracks]
32 Black Sun Empire - Eraser (Neonlight RMX) [BSE Dub]
33 I:GOR - Ice Breaker (Counterstrike RMX) [Nekrolog1k]
34 Sinister Souls & eRRe - Tuh Tuh Duh [PRSPCT Dub]
35 Sinister Souls - Release The Sexslave [PRSPCT Dub]
36 Skitt B - Anger Management VIP [Dub]
37 COOH & Current Value - REKET [Subsistenz]
38 Sinister Souls - Natural Selection [PRSPCT Dub]
39 Counterstrike & The Panacea - Free M.D.M.A. [Algorythm]
40 Dead Phantoms - Rubber Wall [PRSPCT]
41 Limewax & COOH - Pectus [L/B]
42 Limewax vs Bong Ra vs Thrasher - Suck Satans Cock (The Panacea VIP) [PRSPCT Dub]
43 The Outside Agency - The Price Is Right [PRSPCT XTRM]
44 Limewax - Landing Bone [PRSPCT]
45 Counterstrike - Power To Distort (I:GOR RMX) [PRSPCT XTRM]
46 Sinister Souls & Erre - We R Killers [PRSPCT Dub]
47 Cooh & C.A.2K - Rebirth [PRSPCT Dub]
48 Subshock & Sinister Souls- We Are Pain [Freebie]
49 Sinister Souls & The Outside Agency - Perfect Organism [PRSPCT Dub]
50 I:GOR - Testify [PRSPCT XTRM]